Miller-Davis to Build County's First Behavioral Health Urgent Care and Access Center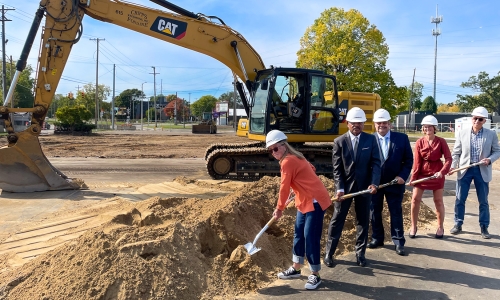 Contact:
Meg Gernaat
Communications Specialist
269.929.2638
mgernaat@miller-davis.com
Miller-Davis Company will serve as the construction manager for Kalamazoo County's first Behavioral Health Urgent Care and Access Center.

The new 24-hour center, located in Downtown Kalamazoo, will provide same-day, walk-in access and urgent care treatment for mental health and substance use disorders. At nearly 8,000 square feet, the freestanding building will house multiple treatment rooms, offices, waiting rooms, a reception area, a lobby, a security office, and a designated emergency entrance for police/EMS.

"We're grateful for the opportunity to work with Integrated Services of Kalamazoo on this meaningful project," said Howard Williams, Miller-Davis Company project executive. "We know that a lot of thought, care, and partnership went into the vision for this facility. It's a privilege to have a seat at the table to help bring this project to fruition."

The location of this $5 million facility is strategic, positioned near areas with a high concentration of individuals receiving behavioral health services. The Behavioral Health Urgent Care and Access Center, one of only a few in the state, is estimated to significantly reduce the number of behavioral health urgent care visits to local hospital emergency departments.

The Behavioral Health Urgent Care and Access Center is located at 440 W. Kalamazoo Ave. in Kalamazoo and is expected to be completed in the summer of 2023.