Miller-Davis Company Celebrates 110 Years in Business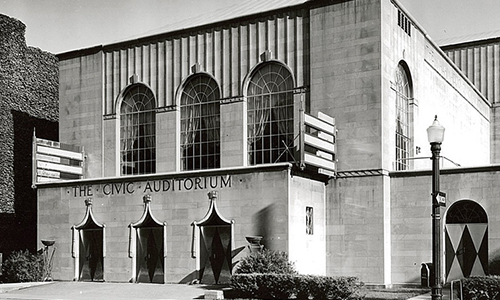 Contact:
Liz VandenHeede
Communications and Marketing Manager
269.250.8393
evandenheede@miller-davis.com
Miller-Davis Company is honored to celebrate, and reflect on, 110 years as a member of the Kalamazoo community. Founded in Kalamazoo in 1909, Miller-Davis is one of the oldest businesses in Kalamazoo, as well as one of the oldest construction firms in the state of Michigan.
Miller-Davis Company's history is one that is tightly intertwined with the history and growth of the city of Kalamazoo. The company had its start by focusing its building efforts on the paper mills that were abundant in the Kalamazoo area in the 1910s and 1920s. Later, the company moved its focus to the construction of public buildings and educational facilities, which remain remain an area of focus for Miller-Davis today.
Miller-Davis constructed many buildings that have become downtown Kalamazoo landmarks, including Kalamazoo City Hall, the Kalamazoo County Courthouse, the Kalamazoo Trust & Savings Bank (now known as the Fifth Third Bank building), Kalamazoo Civic Theatre and the Kalamazoo Public Library.
The company also has a long history with Western Michigan University and Kalamazoo College. Miller-Davis originally built Stetson Chapel in 1931 and just recently completed extensive renovations on the building. Miller-Davis began working with WMU in the 1930s with the construction of Walwood Hall (still in use) on WMU's East Campus and more recently completed the new Sangren Hall and Western Heights residence halls at WMU.
Miller-Davis has been recognized nationally by the Associated General Contractors of America (AGC), which honors contractors with annual awards for the nation's most impressive construction projects. Miller-Davis received AGC Build America Awards for the Fetzer Institute and Kalamazoo College's Hicks Student Center and the Arcus Center for Social Justice Leadership. The company has also been recognized by professional organizations at the state level for excellence in construction.
Today, Miller-Davis focuses on the renovation and construction of commercial, industrial, higher education, K-12, nonprofit and faith-based buildings and facilities. The company carries on many of the tenants it was founded on 110 years ago. Integrity, skill, safety, innovation and leadership are values that guide the company and its staff.
"We are grateful for our relationship with the Kalamazoo community," said Rex Bell, Miller-Davis Company president. "We look forward to many more successful years of working in and serving Kalamazoo, as well as the greater Michigan and northern Indiana regions."