Staff Promotions Announced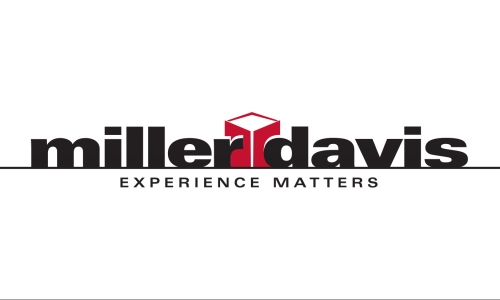 Contact:
Meg Gernaat
Communications Specialist
269.929.2638
mgernaat@miller-davis.com
Miller-Davis Company is pleased to announce the promotions of several staff members. Kimberly Ridley has been promoted to accounting director; Mike Farese has been promoted to assistant project superintendent; Riley Boomershine has been promoted to assistant project manager.
Ridley joined Miller-Davis Company in the accounting department in 2007. She holds a bachelor's degree in economics from Michigan State University and a Master of Business Administration with an emphasis in accountancy from Western Michigan University. Kimberly held the roles of accountant, accounting manager, and controller prior to her promotion.
Farese joined the Miller-Davis team in 2019 as a project engineer. He holds a bachelor's degree in civil engineering from Case Western Reserve University.
Boomershine started with Miller-Davis in 2021 as an intern and most held the title of Project Engineer prior to his promotion. He holds an associate's degree in business administration and management from Kalamazoo Valley Community College and a bachelor's degree in operations management and supervision from Grand Valley State University.
Ridley, Farese, and Boomershine have been significant contributors to the Miller-Davis team over the past several years. We're grateful that they have chosen to put their unique skills to work for our company, and we look forward to seeing them grow in their new roles.