Renovation and Adaptive Reuse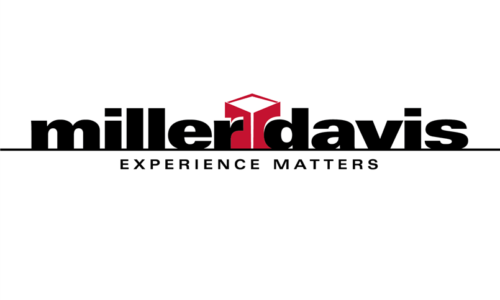 Today's economic conditions and concerns about the environment have generated a new trend in construction. Many businesses have made the decision to renovate or repurpose their property.
Reuse and renovation can create valuable community resources from unproductive property, substantially reduce land acquisition and construction costs, revitalize existing neighborhoods and help control sprawl. While renovation or adaptive reuse offers many benefits it also creates challenges. These challenges may include: keeping operations open during construction; logistical issues; safety for employees and workers; schedules; and of course, the bottom line.
To ensure success many companies and their facilities managers have made the decision to work with a unique vendor that offers General Contracting, Construction Management, and Building Services.
With Miller-Davis Company, clients can work with our Building Services Department, which performs smaller, shorter duration projects as well as building maintenance and repair work. Miller-Davis Building Services offers the same high level of professionalism that we provide on large projects, such as building renovation, expansion, and repair.
One benefit of utilizing services offered through the Miller-Davis Building Services department is our extensive experience. We know what it takes to work with all types of clients, especially industrial companies, to keep operations running during construction. Proper planning and adaptability are crucial to meeting tight schedules and tough deadlines, whether during a shut down period or the normal course of operations. Miller-Davis' experienced staff manages all construction activities, allowing clients to stay focused on their primary concern: running their business.
"If deadlines were not met, shut down of the entire facility would be required and the timeline for completion would be extremely tight. The concrete, masonry and rigging work self-performed by Miller-Davis Company made this project non-intrusive while we stayed in production. The skill of Miller-Davis allowed me to focus on my "day" job with minimal distractions," said Joseph Doornbos, Director of Manufacturing, Day International.
At Miller-Davis, our clients receive the economic benefit of competitive pricing for self-performed work. Our vast construction knowledge enables us to provide you with more accurate cost estimates, more meaningful schedules, and a superior level of quality assurance and safety.
Regardless of the size or complexity of your project, Miller-Davis Company has the knowledge, staff, and equipment necessary to fulfill your construction needs.