Miller-Davis Foundation Supports Local Organizations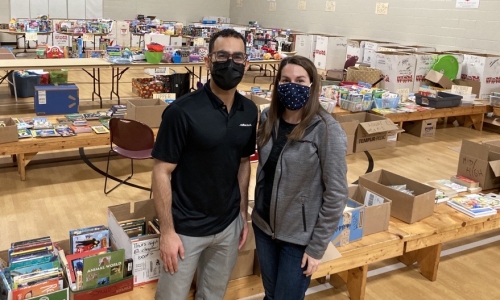 Contact:
Liz VandenHeede
Communications and Marketing Manager
269.250.8393
evandenheede@miller-davis.com
Miller-Davis Company has a long-standing tradition of supporting local organizations that are working to make our community a better place to live and work. To further this part of our culture, we established the Miller-Davis Foundation. Through the Foundation, Miller-Davis has been able to endow scholarships and give monetary donations to support the programming of local nonprofit organizations working in our community. Since the Foundation was founded in 2001, we have been able to give over $475,000 in charitable contributions.
More than ever, over the past year we have seen how fast circumstances can change and we have so much gratitude for all those in our community working to serve our most vulnerable populations. This year, the Foundation has intentionally focused its giving on local organizations that are working to advance diversity, equity and inclusion in our community. These organizations include El Concilio/Hispanic American Council, Kalamazoo Neighborhood Housing Services, Building Blocks of Kalamazoo and our neighboring school, Edison Environmental Science Academy.
Miller-Davis also has a Community Service and Giving Committee made up of employees that work together to come up with community service activities and are involved in the process of selecting local nonprofits to receive a portion of the Miller-Davis Foundation annual giving. For 2020, our staff selected three local nonprofits to be recipients of Miller-Davis Foundation giving. The three local nonprofits chosen by all Miller-Davis staff to receive monetary gifts from the Foundation are Kalamazoo Loaves & Fishes, Senior Services of Southwest Michigan and Read and Write Kalamazoo.
In addition, all Miller-Davis employees are eligible to receive two days off to perform community service days. A few of the organizations that Miller-Davis team members volunteered with over the past year include the Kalamazoo Salvation Army, Project Linus, Black Arts & Cultural Center and the City of Portage.