Miller-Davis Company Announces Selection of Next Chief Financial Officer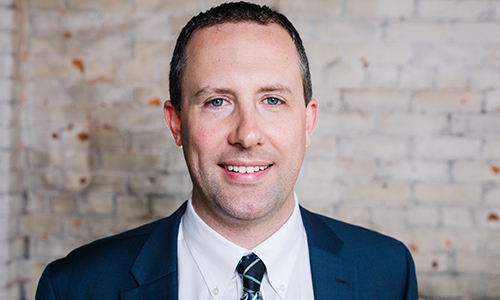 KALAMAZOO, Mich. – Miller-Davis Company is pleased to announce that Dan Coffman, CPA, has been appointed to the position of chief financial officer. Coffman steps into this position as long-time Chief Financial Officer Tom Georgoff transitions to retirement.
Coffman has been integral to the Miller-Davis team since joining the Company as corporate controller in 2014. He has worked closely with Georgoff who will be retiring later this month after 30 years of service to Miller-Davis Company.
"It's been a pleasure to work alongside Dan in recent years and I know that Miller-Davis' great reputation for sound financial management and stability will be carried on through Dan's leadership," said Georgoff.
In Coffman's new position, he is responsible for all financial and risk management functions at Miller-Davis Company. He will also serve as an officer of the company.
Coffman is a Certified Public Accountant (CPA) and holds a bachelor's degree in business and a Master of Science in Accountancy, both from Western Michigan University. He is involved in the greater-Kalamazoo community and serves on the board of Kalamazoo Neighborhood Housing Services (KNHS).
"We are grateful for Tom's dedication and leadership over the past three decades at Miller-Davis," said Rex Bell, Miller-Davis Company president. "He has left a lasting mark on the company and I'm confident Dan will continue the great work as he moves into this position."
During his time at Miller-Davis, Georgoff has been involved in many community and professional organizations. He serves on the boards of Southwest Michigan First and the Southwest Michigan Land Conservancy. He is a member of the American Institute of Certified Public Accountants, the Michigan Association of Certified Public Accountants, the Construction Financial Managers Association and the Associated General Contractors of Michigan.
Miller-Davis Company is a full-service construction company providing general contracting, construction management, design-build and construction consulting services. Miller-Davis was founded in Kalamazoo, Michigan in 1909 and maintains its headquarters in Kalamazoo and an additional office in South Bend, Indiana.