Mattawan Consolidated Schools Breaks Ground on New Later Elementary School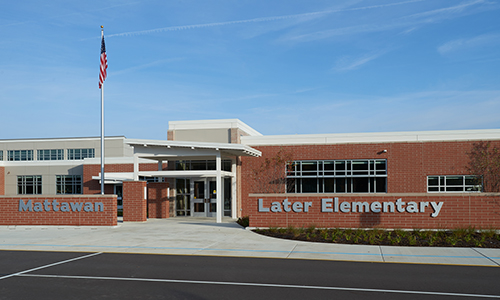 Mattawan Consolidated Schools is pleased to announce that the groundbreaking ceremony for the new Later Elementary School was held April 20, 2016 at 4:30 at the new Later Elementary site. The ceremony featured remarks from Mattawan Consolidated Schools Superintendent Dr. Robin Buchler and other representatives.
The new Later Elementary will better serve the growing student population, and is funded by the voter approved $79 million Bond Issue, which passed in November 2014. Construction of the Later Elementary School will be complete in the fall of 2017. The construction manager is Miller-Davis Company and the project designer is Kingscott.
For more information about the Mattawan Consolidated Schools project, visit www.mattawanschools.org